Brochures & Magazines
Read our latest World Traveler Magazine or
click here
for ALL our digital publications.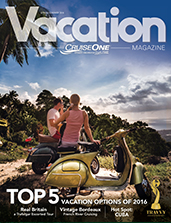 Ask your Vacation Specialist for our FREE Brochure
From Your
Vacation Specialist

Is 2016 THE YEAR you take that dream vacation? Our travel team offers personal experience & value interpretation to help you find the perfect choice. All-Inclusive Resort? River Cruise? Disney? Escorted Land Tour? We're here for YOU!
MEET SARA PERKINS & HER SALES TEAM!
CruiseOne "GIVE BACK" Program to Help local Non-Profits